Stainless Steel Reaction Vessel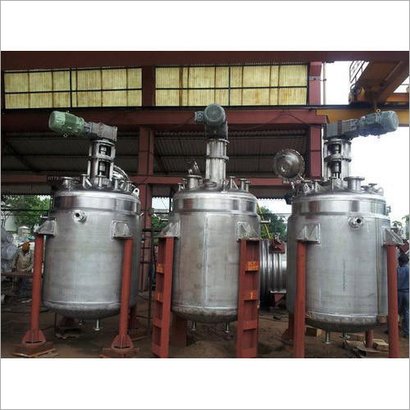 Ideal for temperature controlled reactions 
With outer jacket through which a temperature controlling medium can be circulated
Benefits of Abster Reaction Vessel
Manufactured as per customers requirment and specifications
Capacity Available in the ranging form 10 Liters to 50,000 Liters
Material of Construction Offered in Stainless Steel 316, 304 or Mild Steel, Carbon Steel material or special grade as inquired buy customers.
Spirals Supports welded on outer surface of the main vessel for uniform circulation of heating or cooling media like steam, oil, water etc. And also provides extra strength to the main vessel
ASME and other standards with special attention to Argon and Arc welding procedures
GMP Jacketed reaction Vessel available for Pharmaceutical industry. With mirror finish from 220 grit to 440 grit, smooth welding and Insulation with mirror finished S.S cladding
Energy efficient Advanced direct drive design for the agitator, with VFD option to vary the RPM of the drive
Agitator design to suit the reactants viscosity and density
Jacketed Reaction Vessel design with form cutter for the process which generates forms
Save time and money with our Value added products and services like Process Automation, valves and fittings
Send Enquiry
Stainless Steel Reaction Vessel Description :
Stainless Steel Reaction Vessel consist of a Cylindrical vertical shell with standard torospherical dish on both ends.
Technical Specification :
A jacket is provided on the Outside of the shell for Heating the reactor by passing steam or thermic Oil. or Cooling the reactor by passing cooling media. Stiffener Rings are provided on shell in between the shell and jacket to give uniform circulation of the heating or cooling media and to intensify the vessel.
Agitator assembly mounted on the Top dish of Reactor consists of Shaft supported by Lantern Assembly on the Top End containing Bearing Housing with Tapered roller bearing and Ball bearing to withstand impact load and vibratory load ensuring smooth rotation of the Shaft. Water cooled Stuffing box filled with gland rope pressed by Gland pusher is also provided.
On the other end of the shaft Blade is fitted of different types as per the need of the Process viz. Single Anchor, Double Anchor, Gate, Paddle, Flat or Curved Turbine & Propeller types. Baffles are also provided inside the shell as per the requirement.
Top Dish of the Reactor is provided with various Nozzles viz. Manhole, Light Glass, Sight glass, Vapour, Addition, Reflux, Thermowell etc.
Bottom Dish of the Reactor is provided with an Outlet nozzle where valve is fitted.
Working volume

Inner

diameter

Outer

diameter

Vessel

height

Total volume

30L

400mm

500mm

400mm

44L

50L

400mm

500mm

600mm

69L

100L

500mm

600mm

650mm

130L

200L

600mm

700mm

1000mm

250L

300L

700mm

800mm

1250mm

370L

500L

900mm

1050mm

1150mm

650L

1000L

1100mm

1250mm

1480mm

1260L

1500L

1200mm

1350nmm

1700mm

1780L

2000L

1300mm

1500mm

1980mm

2200L

3000L

1500mm

1700mm

2150mm

3400L

4000L

1600mm

1750mm

2630mm

4000L

8000L

1900mm

2100mm

3200mm

8300L

The above dimension is only for reference, we can make up to 30000L , and we can make special dimension according to client specific requirement.
Packaging: wooden case
Shipping: by sea
We offer design, customization, manufacture, installation, and maintenance services, etc.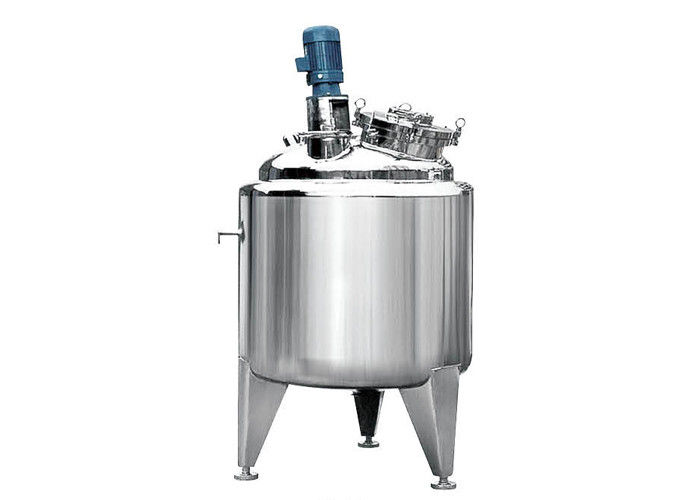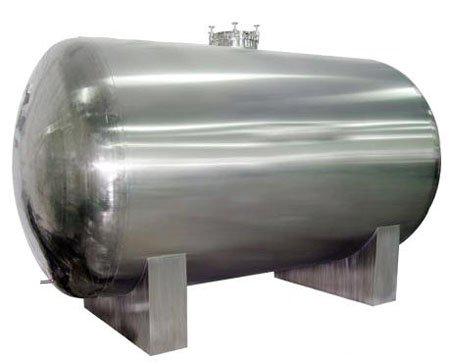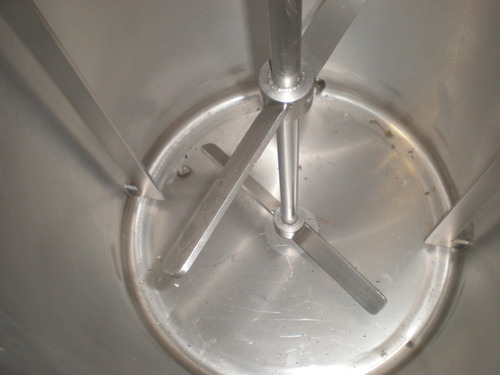 mainly specializes in innovation and development of sanitary stainless steel pressure vessels, atmospheric pressure vessels, fermenters, valves and piping system which are widely used in the following fields, such as pharmacy, biology, chemistry, food and drinks industry.