Polyester Resin Manufacturing Plant
Polyester Resin Manufacturing Plant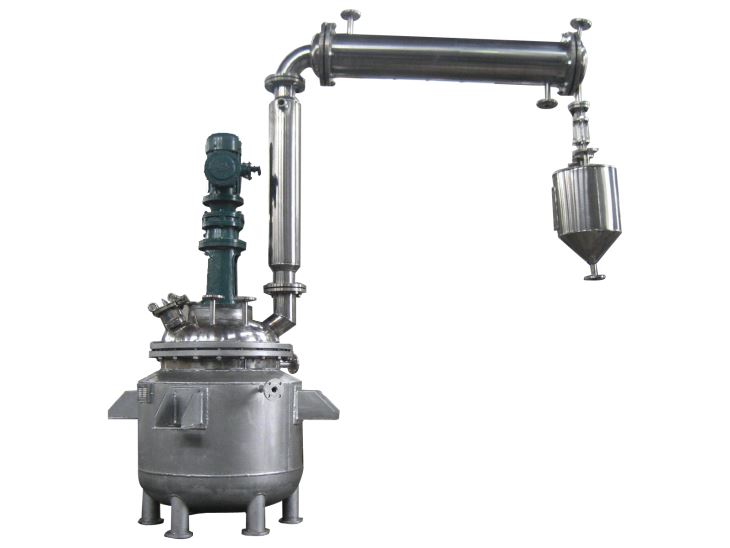 Send Enquiry
Polyester Resin Manufacturing Plant
Ideal for water based acrlic paint, paint dispersing, Paint Manufacturing
Polyester Resin Plant Specifications
Unsaturated polyester resin equipment produced by our factory, consist of the vertical condenser, horizontal condenser, reactors, water storage devices, the distillation column of five parts, is the special equipment for producing unsaturated polyester resins . The set of equipment was designed rationally, advanced technology, is currently the best production line of unsaturated polyester on the market. We also can manufacture according to customer's technical requirements.

Advantages
(1)Due to reduced equipment body wall thickness, and thus to increase the carrying capacity of the kettle body as a whole
(2) It can improve the efficiency of heat transfer.(it can improve the heat transfer coefficient, but also can reduce thermal resistance is helpful to improve the efficiency of heat transfer).
(3) Because of the heat transfer effect is good, then it will be more saving energy consumption, reduce the cost.
(4) Reduce the overall diameter of the kettle body, more conducive to plant layout.
alkyd resin plants, resin plants, alkyd resin plants supplier, resin plants supplier, alkyd resin plants manufacturer, Pilot Plant for Polyester Resin Production
Our Other Machinery Products
Top